Action Resources for Activists
ACLU of Kansas
https://www.facebook.com/aclukansas/
https://www.aclukansas.org/
The mission of the ACLU of Kansas is to protect and defend the Constitutional rights and civil liberties of every individual regardless of creed, race, religion or other labeling through education, advocacy and litigation. The priority areas of ACLU of Kansas are LGBT Rights, Racial Justice, Reproductive Freedom and Religious Freedom.
6701 W. 64th Street
Overland Park, Kansas
@aclukansas
Call (913) 490-4100
Community Action, Inc.
gro.y1521878865trevo1521878865pthgi1521878865few@h1521878865timse1521878865
http://www.wefightpoverty.org/
https://www.facebook.com/pg/wefightpoverty/
To alleviate the causes and conditions of poverty through the promotion of public policy that helps those in poverty to move to greater self-reliance, and by providing services and resources that meet basic human needs, promote self-reliance and enhance the quality of life for individuals and families.
Loud Light
gro.t1521878865hgild1521878865uol@o1521878865fni1521878865
http://www.loudlight.org/
https://www.facebook.com/pg/BeALoudLight/
Loud Light engages, educates, and empowers leaders from under-represented populations to build community power that has an impact on decision makers.
Lawyers for Good Government
https://www.facebook.com/pg/lawyersforgoodgovernment/
Lawyers for Good Government Inc. was created to harness the energy, passion, and skills of more than 120,000 lawyers, law students, and legal activists who joined together in the wake of the presidential election to fight for equality, justice, freedom, and opportunity.
Kansas Blue Revolution
moc.l1521878865iamg@1521878865eulbs1521878865knrut1521878865
https://www.facebook.com/KansasBlueRevolution/
The Kansas Blue Revolution is the core of a statewide movement of Progressive Democrat activists & political candidates seeking bold changes across Kansas.
Kansas Indivisible
moc.l1521878865iamno1521878865torp@1521878865elbis1521878865ividn1521878865isasn1521878865ak1521878865
https://business.facebook.com/kanindivisible/
http://kansasindivisible.com/
Launched January 5, 2017, Kansas Indivisible exists to help activists in Kansas – from all communities and political backgrounds – unite to stand in solidarity against the Trump agenda. Our primary goal is to foster communication and action participation, both inside and outside of the group. We adopt the principles outlined in "INDIVISIBLE – A PRACTICAL GUIDE FOR RESISTING THE TRUMP AGENDA" as our primary guide for engaging in political actions.
Kansas Democratic Party Disability Caucus
https://www.facebook.com/pg/Kansas-Democratic-Party-Disability-Caucus-708399625836782
A Stronger Voice For Persons With Disabilities Within the Kansas Democratic Party!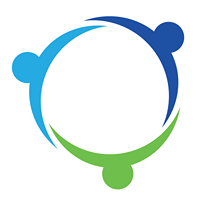 Alliance for a Healthy Kansas
http://www.expandkancare.com/
https://www.facebook.com/pg/ExpandKanCare/
The Alliance for a Healthy Kansas is a new, growing statewide coalition. Its members include grassroots citizens, community leaders, and organizations across Kansas — among them are business leaders, doctors and hospitals, social service and safety net organizations, faith communities, chambers of commerce, advocates for health care consumers, and many more. The Alliance is dedicated to engaging communities to become involved in promoting policies aimed at health equity, assuring everyone has the opportunity to attain their highest level of health. We believe that by unifying our voices we will become much harder to ignore.
Kansas Grassroots
moc.s1521878865toors1521878865sargs1521878865asnak1521878865@eka1521878865
https://www.facebook.com/Kansas-Grassroots-189624311091528/
http://KansasGrassroots.com/
Kansas Grassroots is dedicated to helping clients build, maintain, and utilize powerful grassroots advocacy networks to create change in public policy. KG staff have over 20 years of experience organizing, mobilizing and engaging people on a wide variety of issues and causes. We believe that engaging everyday people in politics is the essence of a healthy democracy. We know that building effective grassroots networks will make any organization or issue campaign stronger and more viable.
Working Kansas Alliance
moc.l1521878865iamg@1521878865snasn1521878865akgni1521878865krow1521878865
https://www.facebook.com/WorkingKansans/
http://www.workingkansans.org/
The Working Kansas Alliance is a coalition of union and non-union groups dedicated to protecting the rights of the hard working Kansas families that fuel our State's economy at every turn. WKA works tirelessly to ensure that Kansas workers are given a strong voice in the Kansas Legislature and that their rights, wages, and jobs are protected from the attacks being aimed at them by the anti-worker agenda being carried out in the Capitol. We strive for a Kansas where working people, both the public and private sector, have safe and healthy working conditions, earn wages and benefits sufficient to sustain a family and provide for a secure retirement, and have access to high quality schools, health care, community services, and a safe and secure communication and transportation infrastructure.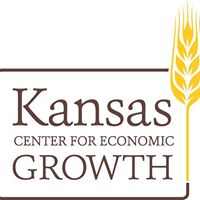 Kansas Center for Economic Growth
moc.s1521878865kytir1521878865epsor1521878865plaer1521878865@ofni1521878865
http://www.realprosperityks.com/
https://www.facebook.com/pg/KSCEG/
The Kansas Center for Economic Growth is a nonprofit, nonpartisan organization that conducts research and analysis to promote balanced state policies that help ensure all Kansans prosper.
Equality Kansas-Topeka Chapter, Inc.
https://www.facebook.com/pg/Equality-Kansas-Topeka-Chapter-Inc-149015011829951/
http://www.kansasequalitycoalition.org/
The Kansas Equality Coalition is a unified statewide group of fair-minded people who are determined to end discrimination based on sexual orientation and gender identity. We seek to ensure the dignity, safety and legal equality of all Kansans.
Topeka Pride
https://www.facebook.com/pg/Topeka-Pride-1434149770169136/
http://www.topekapride.org/
We have a vision for Topeka and Shawnee County where all people are accepted and affirmed, regardless of sexual orientation or gender identity/expression and are empowered to live happy and healthy lives.
Topeka Center for Peace and Justice
https://www.facebook.com/pg/TopekaCenterPJ/
http://www.topekacpj.org/
The Topeka Center for Peace and Justice's mission is to promote justice and peace through education and action for social change.
Washburn Black Student Union
https://www.facebook.com/washburnbsu/
Washburn Black Student Union is an organization geared towards making a difference at Washburn University. This organization is not only open to the African American population on campus, but also to any student who is positive, innovative and embraces diversity.
For more information contact:
Dona Walker – ude.n1521878865rubhs1521878865aw@re1521878865klaw.1521878865anod1521878865 or
Kwanequa Jones – ude.n1521878865rubhs1521878865aw@se1521878865noj.a1521878865uqena1521878865wk1521878865

Topekans for Racial Justice
https://www.facebook.com/topekansforracialjustice/
moc.l1521878865iamg@1521878865ecits1521878865ujlai1521878865carro1521878865fsnak1521878865epot1521878865
We discuss racial injustices happening in current events and in our own community. Formulate action plans to carry out in Topeka.
Capital City-Topeka NOW (National Organization for Women)
moc.l1521878865iamg@1521878865wonyt1521878865icpac1521878865
https://www.facebook.com/CapCityNOW/
http://www.womynrising.org/
Capital City NOW is the Topeka, KS chapter of the National Organization for Women (NOW). NOW is the largest organization of feminist activists in the United States. NOW has 500,000 contributing members and 550 chapters in all 50 states and the District of Columbia. Since its founding in 1966, NOW's goal has been to take action to bring about equality for all women. NOW works to eliminate discrimination and harassment in the workplace, schools, the justice system, and all other sectors of society; secure abortion, birth control and reproductive rights for all women; end all forms of violence against women; eradicate racism, sexism and homophobia; and promote equality and justice in our society.
Black Lives Matter – Topeka KS
https://www.facebook.com/Blacklivesmatter785/
As individuals we all have a voice. We believe that if we as individuals come together to accomplish the same goals as a collective our voice will be heard
Capital Area Federation of Women's Democratic Club
https://www.facebook.com/CAFWDCTopeka/
A gathering of Women who share a common bond. We are Democrats in Kansas. We meet together to try, to the best of our abilities to make Kansas a better place to live, to work for the common good, to strive to be the best citizens we can be.
 Wall-of-Us
https://www.wall-of-us.org/
https://www.facebook.com/1beautifulwall/
Our mission is to make it simply irresistible to engage in our democracy. We will serve up four concrete acts of resistance each week for the next four years. He promised a wall. He will be stopped by a wall of us.
Flippable
https://www.flippable.org/
https://www.facebook.com/flippableorg/
Through a seamless user experience, high-quality analytics, and compelling storytelling, flippable will help connect voters with the key races we need to win in order to flip our House, Senate, and Presidency. We will start by emailing users with daily action items. As our community grows, we plan to offer multiple ways to get involved. Most importantly, we'll do this in a coordinated, strategic way, combining state-of-the-art analytics with tried-and-true organizing tactics. We focus on state races, which play a huge role in national elections but are often overlooked. Information about these races is hard to find, and busy people don't have the time to sift through it. That's where we come in. We'll tell you which races are most important, who's running, and how you can support them.
Moms Rising
https://www.momsrising.org/
https://www.facebook.com/MomsRising.org
Moms Rising is working to bring together millions of people who share a common concern about the need to build a more family-friendly America. Moms Rising's one million members share a common concern about families, the future of our country, and equality for women.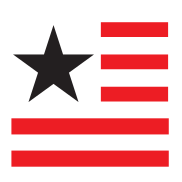 United We Stand KC
https://www.facebook.com/pg/UnitedWeStandKC/
http://unitedwestandkc.org/
United We Stand KC is a coalition of progressive organizations from in and around the Kansas City area that are united in the fight for equality and democracy for all and against the racist, sexist, homophobic and anti-immigrant attacks on working people by the Trump administration
Brand New Congress – Kansas
https://www.facebook.com/groups/BrandNewCongressKansas/
America needs an honest, accountable Congress. But trying to win each Congressional seat one-by-one is impossible. So let's run one national campaign to replace Congress all at once that whips up the same enthusiasm, volunteerism and money as the insurgent presidential campaigns we've seen over the last 15 years.
Bleeding Kansas Advocates
@BleedingKansasProtest
We seek to provide education, awareness, and support for Kansas patients through various forms of public communication and interaction.
https://www.facebook.com/BleedingKansasProtest/
bksadvocates.org
gro.s1521878865kgnid1521878865eelb@1521878865ofni1521878865
913-396-9675
Kansas People's Agenda
gro.y1521878865trevo1521878865pthgi1521878865few@h1521878865timse1521878865
https://www.kansaspeoplesagenda.org/
https://www.facebook.com/kansaspeoplesagenda/
A statewide coalition of people committed to the historical, moral, and constitutional values of Kansas.
Event and Protest Calendars
If you know of other resource groups for activists that we can add to this list, please send them to us.
*=required
---